Most people have heard of themed weddings and cosplay. Here we are treated to a marvelous marriage of the two.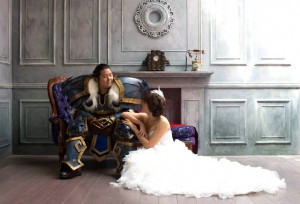 Craig and his wife Zoe have some excellent World of Warcraft costumes to wear for their wedding. It's not something you see, or hear about very often, but I love it! Craig's outfit is super manly, that of King Varien Wrynn, Zoe looks amazing as Tyrande Whisperwind.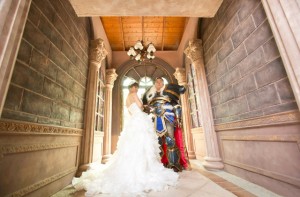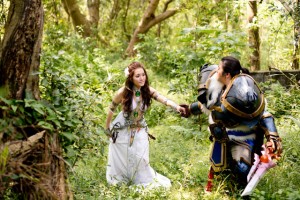 I really like these pictures, they look so great together as a couple. We may be treated to more pictures in January as that is the date for the second half of their wedding. Expect the same ace costumes and a much bigger crowd, I hope some (all) of them are in cosplay too.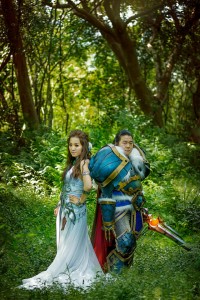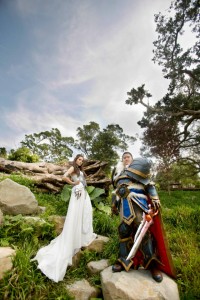 It brings back memories of old Legend of Mir 2 marriage ceremonies that would be interrupted by pkers about half the time. At least in this wedding there is less killing.