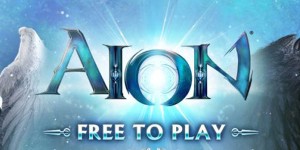 NCsoft have announced that Aion is going Free-2-play! This is part of the 3.0 update named Aion: Ascension, and it will be released in North America this spring time, alongside a switch of business model. NCsoft have released a teaser site, 'truly free' has been released, and you can view the site here.
Free players can play all gameplay content including the upcoming 3.0 update. Specifically, you don't need to subscribe or make any purchase to get access to new level cap (level 60), new zones, mounts, player housing in AION 3.0. Truly free-to-play – it may sound familiar to you, because NCsoft did it before in Lineage 2: Goddess of Destruction.
NCsoft have also dedicated a lot of time to combatting game abuse. This includes, botting, account theft, and real money trading, so although the game is going F-2-P, they are still working hard to uphold the game play for all players.