Here is another event based around Valentines. This event started February 5th and is going to end February 18th. It is being held at Stormwild, Ironforge, Darnassus, Shattrath, Dalaran, Thunder Bluff, Orgrimmar and Undercity. You can learn more about the event at Wowpedia.
Activities

Seasonal Boss: Use the Dungeon Finder to participate in a high-level encounter against Apothecary Hummel, granting a Heart-Shaped Box(which contains special holiday loot) as a daily reward.

Main Quest Line: The Steamwheedle Cartel suspects there's something shady about the goblin newcomers of the Crown Chemical Company. Investigators have been hired to get to the bottom of things — with your help.

Daily Quests: Complete special daily quests to obtain experience, money, and Love Tokens to purchase holiday items. For detailed information about the quests, check out the Love Is in the Air guide on our partner site, Wowhead.
Item Rewards
Big Love Rocket: The Heart-Shaped Box has a chance to drop a stylish flying mount: The big love rocket! Climb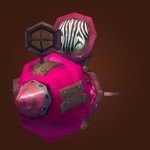 on and look rather pimp with your Love rocket!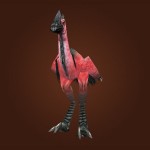 Swift Lovebird: This pink, flightless bird is available for Love tokens at your faction's Lovely merchants. This pretty little bird is sure to set the mood for any romantic setting.
Toxic Wastling: This friendly disgusting ooze will grow in size as it eats creatures that cross your path.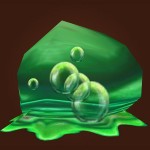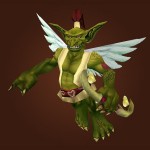 Truesilver Shafted Arrow: summon a little winged goblin of love by spending Love tokens at your faction's Lovely merchants, NPC vendors located in capital cities.
Accessories
Romantic Picnic Basket: Have a lovely meal with your closest companions. This picnic basket can be purchased with Love tokens at your faction's merchants.
Forever-Lovely Rose: Wear this rose tied in your hair for female characters, or in your mouth for male characters. This item has a chance to drop from the Heart-Shaped box.
The Heartbreaker: This strange device has a chance to drop from the Heart-Shaped Box.
Vile Fumigator's Mask: This creepy mask that Royal Apothecary Society members wear has a chance to drop from the Heart-Shaped Box.
Dinner Clothes: These pretty suits and dresses can be bought from faction's Lovely merchants for Love tokens.
For more information and other rewards of this event then please visit Battle.net