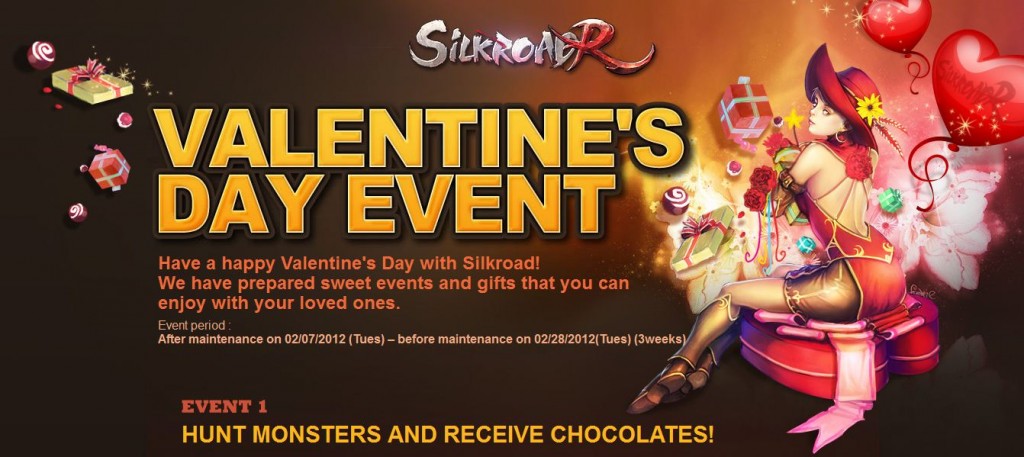 Love is in the air, and like other MMORPG's Silkroad-R developers have a valentines event running up until February 28th. Event number one is monsters drop chocolates which provide a strength or wisdom buff. Players who have taken the chocolate treat will have a floating heart above their heads. These chocolates can be traded in-game, but once the event is over, the items will disappear. Black chocolates gives strength +5 and white gives intelligence + 5.
Couples can also participate in the Date Money contest by submitting a screenshot of themselves with hearts over their heads to the free board. 20 winners will receive a special wedding avatar and silk currency to go towards a 'date' in game.
Find out more on the event page on the Silkroad-R site.