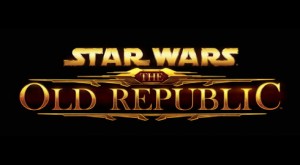 Just six weeks after launching one of the most anticipated video games of all time, BioWare™, a Label of Electronic Arts (NASDAQ: EA), is continuing to set new standards in online games with Star Wars™: The Old Republic™. Already the fastest growing subscription MMO ever, Star Wars: The Old Republic has sold over 2 million copies, with a thriving base of over 1.7 million active subscribers, as gamers around the world have immersed themselves in the story-driven, online Star Wars universe from BioWare and LucasArts.
Helping with SWTOR's early success has been the quality and reliability of the service that the game is providing. The servers being up 99.5% of the time is just fantastic! (this time is not including scheduled maintenance.)
"We're truly honored and humbled by the incredibly strong support from our players who are enjoying Star Wars: The Old Republic," said Dr. Ray Muzyka, Co-Founder of BioWare and General Manager of EA's BioWare Label. "Our entire team worked very hard over the holidays to deliver a smooth experience at launch, and the resulting response to the game from our fans and critics has been exceptionally gratifying." Added Dr. Greg Zeschuk, Co-Founder of BioWare and General Manager of the BioWare MMO Business Unit: "But we're not resting! We're actively listening to our community for ongoing feedback to help us ensure the game and service continue to improve, and we're working to deliver spectacular new high quality content on a regular cadence going forward."
Player commitment for SWTOR has not slowed down since its launch just over a month ago, and as a community the following gameplay milestones have been reached:
Over 239 million in-game hours, or over 332,000 months and over 27,000 years of in-game time
Over 20 billion NPCs killed
Over 148 billion credits spent
With stats like these, it's not surprising that SWTOR has won MSNBC's "Game of the Year" award, "editors Choice" awards from IGN, "Best MMO of 2011" from Game Informer and many more. The next game update, featuring even more content, new game systems and additional guild features, is scheduled to be released in Spring 2012.
For more information on Star Wars: The Old Republic, then please visit the official website: SWTOR.com
Source: SWTOR.com