Liveplex's Queens Blade, an MMO with female only classes, has added a new zone which contains adult video, and nude screenshots of the female characters. The game itself is already quite sexy, so it doesn't take much for the imagination to figure out the characters without the little clothing they already have on.
Watch the teaser trailer, and you will see what I mean:

To gain access to the 19+ material, you just need to login with your DOB details and voila, the not so different nude screenshots are available for your viewing pleasure! Here is a sneak to the screenshots. One of the only 'acceptable' ones.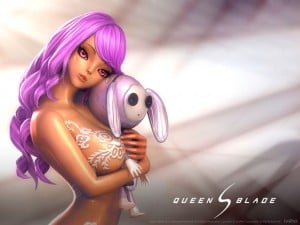 Source: MMOsite.com