The explosion of online casinos worldwide has seen the iGaming industry take hold as one of the biggest revenue generators in gaming as a whole, with a market volume forecast to hit $56 billion by 2018. Meanwhile, the rapid expansion of massively multiplayer online (MMO) games has occurred simultaneously, with mobile tech making it easy for large groups of gamers to interact and play against one another in a virtual world.
What many people aren't aware of is that both of these gaming trends have combined together to good effect, with a growing number of casino-themed MMO games available to play online today. Let's take a look at a couple of the best casino-based role-playing games accessible to MMO gamers worldwide.
CasinoRPG
This completely free MMO game combines all of your favourite casino table games with role-playing, tycoon and city-building scenarios, allowing you to step into the shoes of the world's biggest casino magnates and build your own virtual casino empire. With the ability to collaborate with thousands of fellow MMO'ers around the world to build a unique game world.
Within the MMO world of casino-themed games you'll bet with in-game stakes as opposed to real money. Those who enjoy the thrill of the casino action but wouldn't know where to begin with choosing a real online casino to play at could use comparison sites such as CasinoUK as a guide for the latest iGaming sites, including all the best deposit bonuses for new gamers.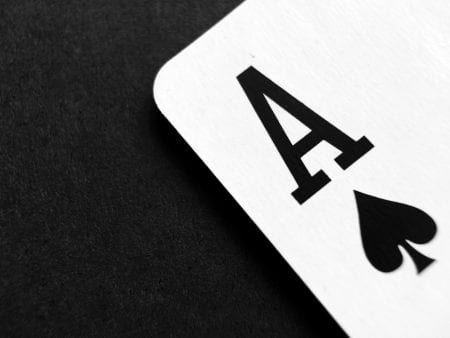 Source: Pexels
With CasinoRPG it's not all about the gambling side of things – although you can take part in live casino games against others within your virtual world – there is a sense of progression that all MMO'ers like to feel as you work your way up the career ladder from janitor to tycoon.
Four King Casino and Slots
Another highly immersive simulated casino experience, the Four King Casino and Slots is a social MMO that's been so popular on desktop that it's also available on PS4. Create your own personal avatar that will represent you in your new virtual casino world and participate in your favourite casino table games, as well as slot games to build up your 'earnings' and work your way into the VIP section where your character will be up against the best of the best to play for high stakes!
"Four Kings Casino and Slots_201602071523" (CC BY-SA 2.0) by jplille
There's some really engaging graphics, developed by Digital Leisure Inc. with excellent audio and visuals creating a genuine casino experience alongside the thousands of other players within your virtual world. As you climb the leaderboards with your earnings you'll win rewards and earn the chance to customise your avatar further, giving you complete flexibility over the way your character develops.
With role-playing MMO casino games, they are genuinely as close as you'll get to a real-life casino experience and they're great fun to interact with people from around the world. The slick, Vegas element to these games just makes it even cooler and engaging from a gamer perspective!