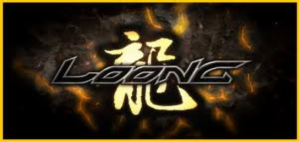 Gamigo, the publishers of Loong: Power of the Dragon or Loong for short, started its closed beta phase on October 27th. This Chinese free-to-play MMORPG had attracted over 40 million Asian players and is now making its way to North America. The closed beta launched just as Perfect World Entertainments Forsaken World MMO had. Within just two days of beta, Gamigo released its first update fixing corrupt English translations, quest tracking issues, and changes to the loading screen pictures. Throughout the closed beta, lucky gamers who received special access keys, or beta keys, were able to log in to the game and take part in what Loong has to offer.
This high budget game cost approximately ten million dollars in US currency to develop and has been successful since it's Asian release in January of 2010. The game maintains its attraction with stunning next-generation graphics; compelling gameplay and a heroic soundtrack to fit the games smooth gameplay. Loong also introduces innovative ideas such as large battles with combat between over 500 players at a time that will definitely lure many hard-core gamers.
People who are interested in signing up for closed beta testing (CBT) for Loong may head over to the website and sign up for a chance to obtain a key. Registration for beta keys after CBT has started only guarantees you a slim chance of receiving one.